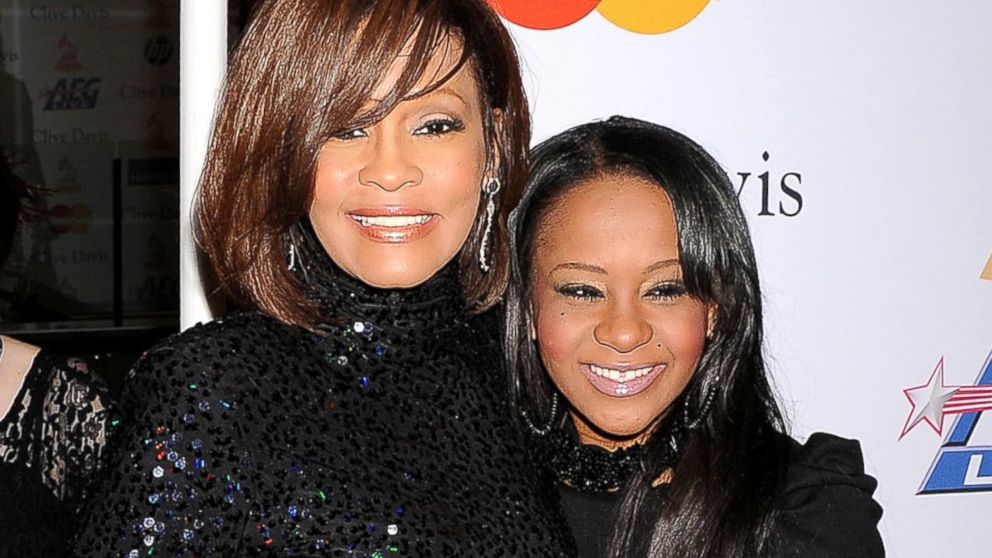 As I left on Saturday to celebrate a birthday dinner for my mother-in-law (who turns 80 tomorrow), I heard the news about Whitney Houston's daughter, Bobbi Kristina: found face down and not breathing in a bathtube full of water, in a scene that was eerily similar to her own mothers tragic death just three years ago.
Initial reports indicate that no drugs or alcohol were "immediately apparent" on the scene, but regardless of whether or not Bobbi Kristina is found to have been under the influence of an addictive substance, this is 100% a drug-related incident. I say that because this young girl–just 21 years old–is a victim of her own parents' addictions. Ten years ago, the public watched voyeuristically as the scenes played out on their reality show, Being Bobby Brown, with Bobby Brown and Whitney Houston yelling and screaming at one another in a fog of excess and abuse. This poor girl never stood a chance. She did not have a port in the storm, someone to guide her on the right path, and nuture her. I'm sure her mother adored her, and her father does as well, but the fact remains: this is a tragic situation that could have been prevented, had her parents not exposed her to the world of drug use and addiction. A few years later, after her mother's untimely death, she starred on another reality series, The Houstons: On Our Own. It was painful to watch, with a then-19-year-old Bobbi Kristina often seen with a drink in her hand, clearly intoxicated, perpetuating the cycle of substance abuse passed down to her from both parents.
The latest news is that Bobbi Kristina is in a medically-induced coma, and that her brain function has been "significantly diminished". What this means for her overall prognosis remains unclear, but given her family history, I don't hold out much hope for a happy ending.
I can't help but think of all the other young children who, like Bobbi Kristina, are exploited on reality shows, props in the background used for entertainment value, their shocked or grim little faces trying hard to ignore the circus around them. I think about the Guidice girls from The Real Housewives of New Jersey, in one episode in particularly, seeing their father drunk and acting the fool, knocking out one of his own teeth in an alcohol-fueled stupor. This is the same man in charge of taking care of them while their mother is in jail. What can the future possibly hold for these young girls? The eldest, just 13 years old, is already the "star" of a sexually-charged and provocative music video. What type of path is she headed down, and will anyone stop her before it's too late?